The Christmas Tree Debate... Fresh vs. Fake!
The Christmas Tree Debate... Fresh vs. Fake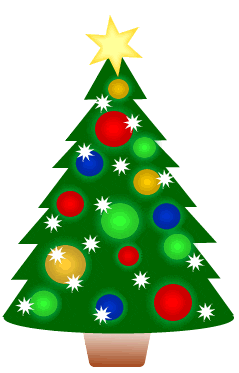 'Tis the season for tree decorating! I don't know about you and your family, but when it comes to deciding whether to have a fresh Christmas tree or a fake Christmas tree in my household during the wonderful holiday season, there is ALWAYS a debate. So this year I decided to do a little research of my own and find some pros and cons of each option! After some searching I found great points for each that I would love to share with you!
Let's start with the fresh Christmas trees...
Pros of having a Fresh Christmas Tree-
By buying a fresh Christmas tree you help support your local farmers!

They make your home smell super nice & Christmassy!

Fresh trees are easy to recycle! At the end of the season they can be used to feed other plants!

It makes for a fun tradition to go out and pick your "perfect" tree each year!
Cons of having a Fresh Christmas Tree-
Pest problems & usually grown with pesticides that are sometimes toxic!

Upkeep may be a little tedious. Watering is a must and don't forget about those pesky needles that may end up all over your floor!
Now onto the Fake Christmas Trees…
Pros of a Fake Christmas Tree-
They are a one time cost which make it cheaper throughout the years!

Reusable!

Convenient! Some come pre-lit, there is no watering or messy needles involved, and all you have to do it take it out of the box and fluff it up a little bit.
Cons of a Fake Christmas Tree-
Most are made of PVC plastic which researchers say that older ones may contain lead as well as overtime the PVC plastic releases nasty dioxins into the air.

Cannot be recycled.

More of a fire hazard than the fresh trees!
At the end of the day, there isn't a perfect option to choose from and no matter what you choose your tree is going to be beautifully decorated and displayed this year! In my home we compromised and got one of each because you can never have too much Holiday cheer ;) So how about you … Fresh or Fake this holiday season?
Military Relocation Specialists in the Hampton Roads area of Virginia, helping you buy, sell, and rent homes in Norfolk, Virginia Beach, Chesapeake, Newport News, Portsmouth, Williamsburg, and Suffolk. Serving military home buyers, military home sellers, military short sales and Property Management in The Hampton Roads Virginia Area near Naval Station Norfolk, Little Creek, Oceana, Dam Neck and Norfolk Naval Shipyard