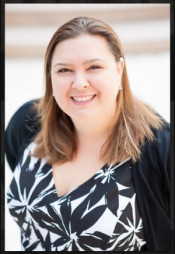 Military Relocation Specialist
757-346-9077
757-652-9981
1421 Kempsville Road
Chesapeake
,
VA
23320

Download vCard
Becky Schneider Biography
With nearly a decade of sales experience, Becky is dedicated to navigating her clients through a stress free search for their dream home. As well as growing up in a military family, Becky is married to a career sailor with over 19 years of service. Together Becky and her husband have 5 children. As such, she truly understands that home is wherever the military sends you. Having been through six PCS moves, Becky has the unique insight as to all a military move involves.
Now based in Virginia Beach, Becky is the expert to help you with all your home buying needs in the Hampton Roads area. You can rest assured that Becky will be by your side and guide you through every step of one of the greatest personal, emotional and financial investments you will make in your life. A warm and caring person, Becky always keeps the interests of others close to her heart, whether they are family, friends or her clients. With a multitude of resources at her disposal, Becky is part of the top-notch Hampton Roads Military Relocation Team.
Becky can't wait to help make your dreams of home ownership come true, and it is truly her honor to serve those who serve!